OneSource™ is a free, personalized patient support program offered by Alexion. Whether your child is newly diagnosed or has had their condition for some time, our specialists will be by your side. We can help you make sense of your health insurance coverage, answer questions about your child's treatment with KOSELUGO® (selumetinib), and connect you to community resources.
We're committed to helping your child start and stay on track with their prescribed treatment.

OneSource™ Support Services
Your dedicated Patient Access Navigator is here to guide and give you the support you deserve—whatever your care plan may be. They can:
Answer questions about neurofibromatosis type 1 (NF1) plexiform neurofibromas (PN), Koselugo, your insurance coverage, and more
Provide support during treatment
Help you avoid interruptions in your child's treatment during insurance changes, travel plans, or other life events
Help you get involved with the rare disease community through events and meetings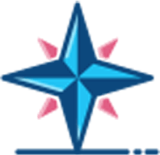 Health insurance can be complicated. We're here to help make sense of it all.
OneSource can help by:
Providing information that explains your insurance coverage for Koselugo
Answering questions regarding financial concerns or gaps in coverage